BUY OUR TIN GIFTS
*VIEW OUR RANGE OF CORNISH TIN JEWELLERY AND GIFTWARE*. Most orders are posted within 24 hours and sent by Royal Mail 1st. class, just £5.00 per UK order.
OUR HERITAGE
Cornish tin has been produced and smelted for 4000 years. We are proud to have continued this great tradition for over 45 years. Tin is being promoted today as a clean green metal for the future.
VISITOR CENTRE
**VISITOR CENTRE CLOSED**.After 25 years being open to the public we have decided to close the visitor centre. We continue to make our range of giftware which you can buy from our web site.

We have cast this coin to celebrate the Coronation of King Charles III. It is [...]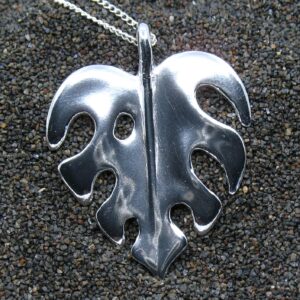 New to our range is this lovely cheese plant leaf pendant. Cast in our Cornish [...]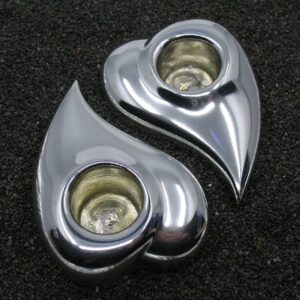 These lovely heart shape candlesticks are a recent addition to our range of tableware. They [...]